FOR IMMEDIATE RELEASE
July 9, 2019
Contact: Dora Martinez
Event Press Officer
press@worldjuniorchess.org
Cherry Hill, New Jersey, USA. A World Junior Event.
Finding strength with our moves. Support equality in sports.
The World Junior Chess Championship for Players with Disabilities is an U20 World Junior event for chess players with disabilities. The event is now in its 3rd Edition and is being held in Cherry Hill, New Jersey, USA from July 9-14, 2019 and is a 7-round chess tournament that includes a World Junior Chess Championship for Disabled Players 'World Champion' Title, "World Champions Team Award' as well as other 'Top Player" awards. This year, we have players from the United States, Ecuador, Georgia, Germany, India, Kyrgyzstan, Russia and Uganda.
2019 Players:
NEVAREZ CASTRO Andres Fernando (Ecuador)
TALIKADZE Leri (Georgia)
SCHEFFNER Jarno (Germany)
RAO Samarth Jagadish (India)
KUDAINAZAROVA Dariia (Kyrgyzstan)
GORSHKOVA Sofia (Russia)
KRASIVSKAIA Viktoriia (Russia)
LIPILIN Ilia (Russia)
PETROV Maksim (Russia)
MBAZIIRA Wasswa Sharif (Uganda)
MWESIGYE John Denis (Uganda)
MILLER Anna (United States)
MUELLER Payton (United States)
PILKINGTON Jacob (United States)
SHANKAR Pranav (United States)
TRAN Nguyen (United States)
"This World Junior Championship for Players with Disabilities specializes in using the right adaptations for youth under 20 to play chess on an equal basis. We are aware of the issues and the lack of services and opportunities that players with disabilities face when competing in sports. Chess is a sport of the mind and an equalizer. One of the goals of the event is to learn and understand what needs to be done to even the field for players with disabilities." – Beatriz Marinello
The organizer and team is dedicated to ensuring that each player achieves his or her greatest experience in this event. The event includes a professional 'Chess Masters Training Program' that is directed by Grandmaster Thomas Luther, Chairperson of the FIDE Chess for Disabled (DIS) Commission. This 'masters program' provides essential training and support that aims to encourage and motivate players with disabilities to participate in other events, such as the FIDE World Junior U20 Chess Championship.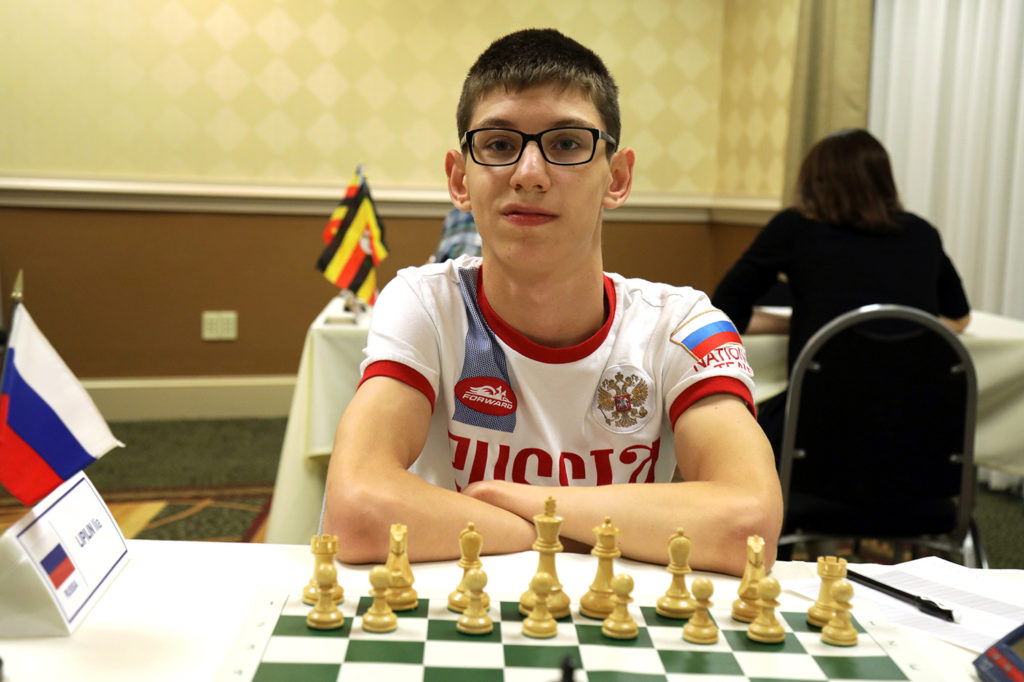 The 1st edition of the event awarded the 'World Junior Champion' Title to Raphael Zimmer of Germany and the 2nd edition of the event awarded the World Junior Champion Title to FM Ilia Lipilin of Russia.
The importance of this event is not in the number of players that make it to the event despite the logistical challenges players with disabilities face, but, in the player's perseverance, hard work, determination in the face of adversity.
"I was very resilient during my career, but, I know about the mistreatment of players with disabilities. Creating new regulations was the beginning of my work with FIDE. One of the aims is to push for programs that give players with disabilities the chance for training and education because the gap between players with disabilities and other players that exists at the moment is only due to education or lack thereof." – GM Thomas Luther