A lifetime of dedication to chess and education.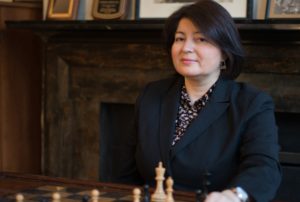 On behalf of the Organizing Committee, we would like to cordially welcome you to the 4th FIDE World Junior Chess Championships for the Disabled.
The world needs more inclusion. If we learn how to support their efforts and bridge our differences, people with disabilities are as capable as anyone else to compete in chess events on an equal basis.
We look forward to spending time with you in Denver, Colorado USA, where you will have the opportunity to compete and exchange opinions and ideas on how to make chess more accessible for people with disabilities, make new friends or reconnect with old ones, learn and train in chess with people from around the world.
I would like to take this opportunity to express our gratitude to the World Chess Federation "FIDE" DIS Commission for creating the World Junior Chess Championship for the Disabled; the US Chess Federation for being the hosting National Federation; the New Jersey Chess Federation for supporting and sponsoring the event; the US Chess Trust for providing encouragement and sponsorship, KIND for sponsoring and giving the world what is most needed – kindness, as well as nutritious energy bars; to individual donors with good hearts and our wonderful team that will be working on making the event happen.
Hope to see you either competing or supporting these events.
Warmest Regards,
Beatriz Marinello
Chair of the Organizers Committee